Gimlet MPS Learning Environment
Designed and developed for the corporate learning environment, Gimlet LMS comprises of two parts. Gimlet LMS administration allows your organization to administer training content, manage users and learning groups, and track progress. With the learning portal, employees can easily find the training content assigned to them and track their own progress.
We evaluated the digital training environments and tools available in the market for content production. Gimlet Learning Environment was the best fit for our needs.
Ensure competence – Gimlet LMS administration


Gimlet LMS is a scalable solution that easily lends itself to businesses and organizations of different types and sizes. Through effective administration of the training process, you can ensure the progress of the personnel within agreed timeframes, generate reports on performance and, above all, verify and measure learning outcomes to compare them with the defined objectives.
Through Gimlet LMS, you can deliver versatile digital learning content such as online courses, video and audio files, presentation materials, other documents, and links to external learning sources.
The system supports a guided learning process: Gimlet LMS administration allows you to define the content of the learning portal. The content is divided into learning paths, which each have their own target group. A learning path binds together the learning content intended for a specific group. Learning paths can be created so that the users can freely browse the content assigned to them, or the learner can be guided to complete the content in a specified order. You can also send your learners invitations or reminders in the system.
User management can be done within Gimlet LMS administration or integrated with the customer's own HR/ERP system.
You can export progress and task reports to Excel. You can also follow users' performance in real time on Gimlet LMS administration. Reporting dashboards can also be brought to the Learning Portal; for instance, for supervisors to track their team's performance.


Unlock learning – the Gimlet Learning Portal


The Gimlet Learning Portal is a clear and user-friendly solution that allows you share digital training modules and other digital content anywhere, any time. In the Learning Portal, your learners will only have access to learning content that has been assigned to them through Gimlet LMS administration. They will be able to follow their own performance and learning outcomes directly in the Learning Portal.
The layout for your Learning Portal is designed in accordance with your organization's visual and brand guidelines. In Gimlet LMS, it is possible to create separate learning portals with different visuals for different target groups, such as internal personnel and subcontractors. Different language versions are also available. The elements of the Learning Portal are customized to the customer's needs.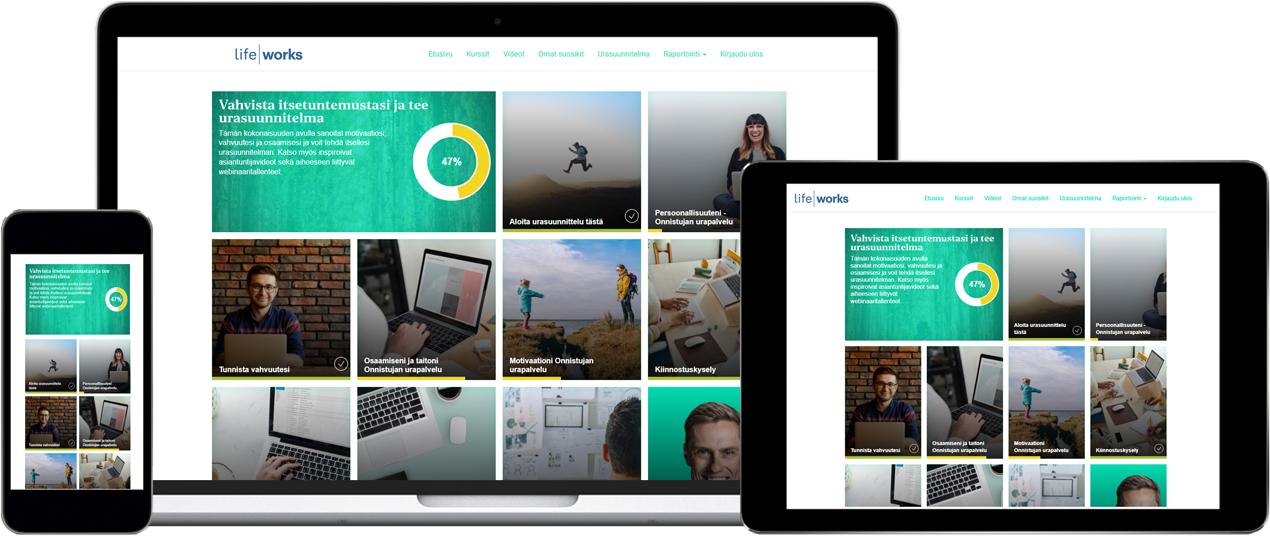 Gimlet LMS portal is responsive

Welcome to the Learning technology customer support site! This support site gives you the answers to the most common issues relating to Gimlet LMS, Gimlet Composer and Prewise Learning!
– tehoa Mustin ja Mirrin tuotekoulutuksiin!
"Kurssit ovat interaktiivisia ja niitä on helpompi tehdä kuin perinteisiä Power Pointeja."
Noora Saloranta, HRD Specialist