Jarno Kivinen appointed as Golf Sky's Chief Executive Officer as of 1 April 2022. Founder Mikko Asonen continues as Golf Sky's Development Director and a member of GoGolf Oy's board of directors.
The role of Golf Sky's CEO attracted plenty of attention.
"This season, golf was one of the sports and exercise forms that increased most in popularity in Finland and other Nordic countries. The ability to effectively implement Golf Sky's growth strategy in both Finland and Sweden was one of the key criteria for the new CEO," says Jyrki Rehumäki, CEO of the GoGolf Group.
According to Jyrki Rehumäki, the opportunity to lead and build Golf Sky in a market that has been in a strong state of flux already for over a decade – especially as products related to playing are refined as "experiences" for different consumer segments – significantly increased the interest in the role already during the extensive selection process that took place before the decision.
Master of Laws Jarno Kivinen is an experienced leader and retail trade professional. Previously, he has worked, for example, at K-Group in different managerial roles, for instance, as the Vice President of the building and technical trade division and as a member of the board. Before joining Golf Sky, he was the Chief Executive Officer of Greenlux Oy, which designs and manufactures high-quality LED lighting fixtures.
Jarno comments on his selection as follows:


"Already at the start of the recruitment process, my interest was piqued because this role presented an opportunity to put my experience of expanding business in the retail trade, management and strategy execution into use, supported by my extensive legal understanding in all managerial roles throughout my career.

In retail trade, everything starts from understanding customer needs and knowing how to develop services and solutions that customers value. Customer behaviour is always evolving, and it must be constantly monitored. As part of the GoGolf Group, Golf Sky provides golfers with a unique service chain," says Jarno Kivinen.
"I'm excited and also grateful for this excellent opportunity to build Golf Sky's future growth as part of the GoGolf Group. The company's strong ownership base, clear strategy and solid support from the board and group management provide an excellent starting point for the company's growth and development, which serves the needs of customers, owners and all golf lovers alike," continues Jarno.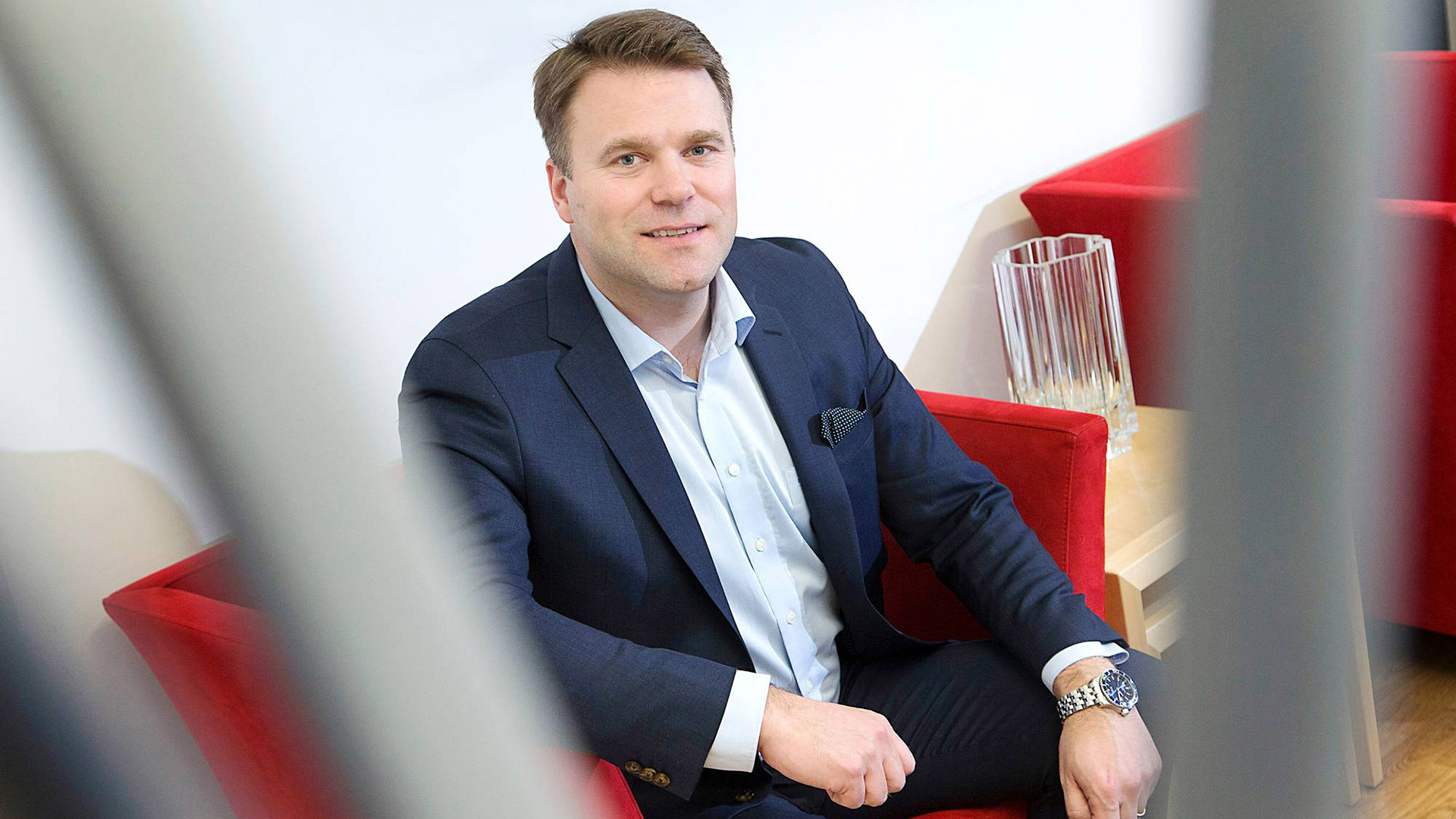 Picture: Mauri Ratilainen